No Travel? No Trouble! Six steps to Virtual Event Video
Remote and Virtual Events went from being a new event medium to being the event medium in 2020. As normality returns over the coming months, the sheer ease of use of hosting all or part of an event online will ensure this channel's popularity continues.
If you're mulling how to go about making an event virtual and capturing great content, here are some ideas for you…

1 – It doesn't take much training to use a good off the peg platform
If you're doing a meeting up to 100 people, Zoom and Microsoft Teams are pretty solid, controllable and everyone knows how to use them. If you're going bigger, ON24 is pretty good and for a bespoke platform experts like 42 Live, Streaming Tank or Groovy Gecko can integrate all sorts of cool stuff in a secure setup.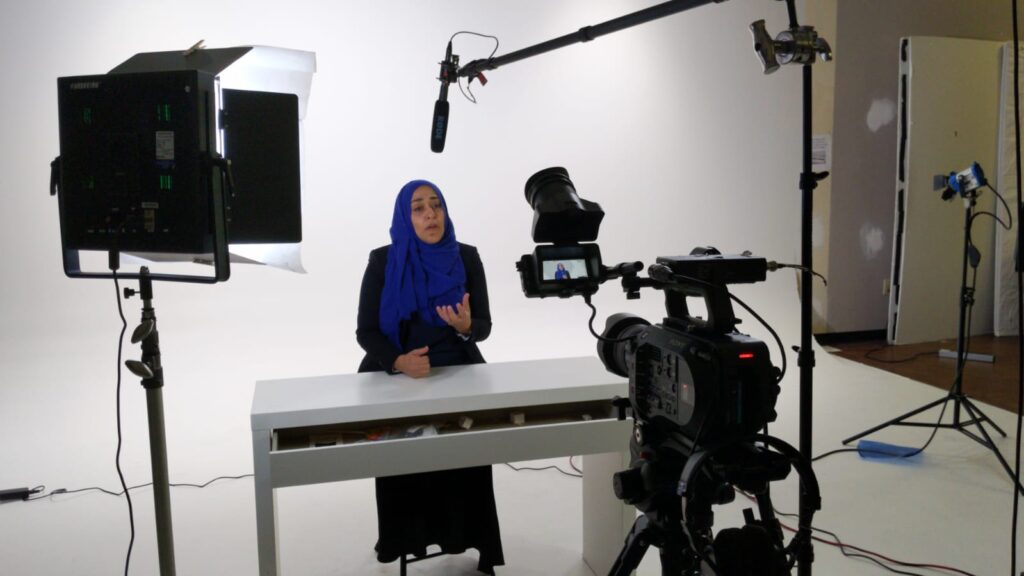 2 – Pre-record keynote videos with a classic crew plugged into zoom, or down the line
One of the big advantages of virtual events is that you can pre-record speakers in advance from wherever they happen to be. A classic local crew can record people, against a green screen doing keynotes and also cool B roll to spice up presentation, whilst you can direct via video-call. You can also film fireside chats this way and use zoom as the intercom. Down the line video recording is also great and we can capture 720 via skype tx and you can direct remotely also.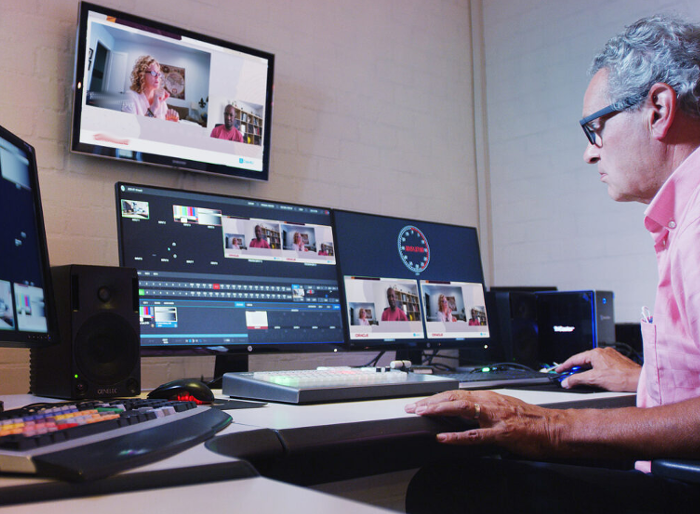 3 – Use a central control room and Technical Director to make events run smoothly
The usefulness of an experienced person who knows your running order and can coordinate so things run to plan (and have a plan for when they don't!) cannot be overstated. We have people that can oversee in the four corners of the globe, and also get stuck in at planning and pre prod stages so no stones are left unturned planning-wise. Also they can play in Video Segments, sort Lower Thirds and Graphics and generally cool nerves and lower stress levels.
4 – Plug a pro cam into live event for sparkling images
Let's face it, we've all been zoomed to death this last year. Make your live speakers stand out with high quality visuals framed and recorded by a pro' on pro' gear and you'll make the experience so much more engaging.
5- Line 'em up at higher definition with down the line webcam records
All your delegates deserve to shine on screen. So why not record them at 720 without dropped frames and have a technician making sure all's well. We can line 'em up and you can meet, greet and reassure in a virtual green room "off stage".
6 – Redundancy need not be a dirty word in 2021 !
We've heard the term bandied around as covid-battered firms rightsize their operations, but in the context of a live event redundancy means making sure you don't depend on the one internet connection and the team have multiple ways to communicate in the event of an outage or last minute change of plan.
Here at ACrew4U we have helped and are helping tons of clients make their event video shine online. So don't be a stranger if you're planning an event as we can help in one or many locations wherever you need.