There's a few things you should know about us lot.
We're worry-whacking whizz-kids. Production-propping pioneers. Time-tackling talents. Super-slick supporters. Hassle-hacking heroes. Bother-busting brainboxes. Fix-finding fabulosos. Problem-punching prodigies.
And we do it all for our clients.
So you wanna know a bit more about us, huh?
Well, we work a bit like Cupid. You know, the little flying baby with the bow and arrow.
Not because we shoot people with arrows, or anything. And we don't have wings, either. But, we're really good at matchmaking.
Not the romantic type, of course. More like, matching top-quality production crew with production companies, marketing agencies, medical communicators, PR agencies, events organisers, agencies, brands, podcasters, TV producers and more. Jeez, that was a mouthful.
It's not just any old production crew, either. Everyone in our big bank has been hand-picked, checked out, tried, tested and given a big, green trusted tick. We even select everyone against both of our 30 point and 60 point ISO checklists, for good measure.
They're based all over the planet, too – so you're not limited to one location. Because projects deserve to thrive without limits, after all.
Oh, and once we've done all of that, we don't just fly away and leave you to it. Unlike Cupid.
We stick around for the whole duration of your project – from start to finish – to offer real, human help with anything you need, whenever you need it.
We've been at it for the best part of 20 years, and throughout that time we've racked up quite the clientele. It includes the BBC, Netflix, ITV, Google, Virgin, Oracle, Coca Cola and Louis Vuitton. Fancy, eh?
Above all of that, though, we're a dedicated, close-knit bunch. We take on any client's production with the care and motivation we'd have for our own, and we'll stop at nothing to make your project our priority.
Whatever it is, we'll make it happen. All you've got to do is ask.
Love Bill – and the team.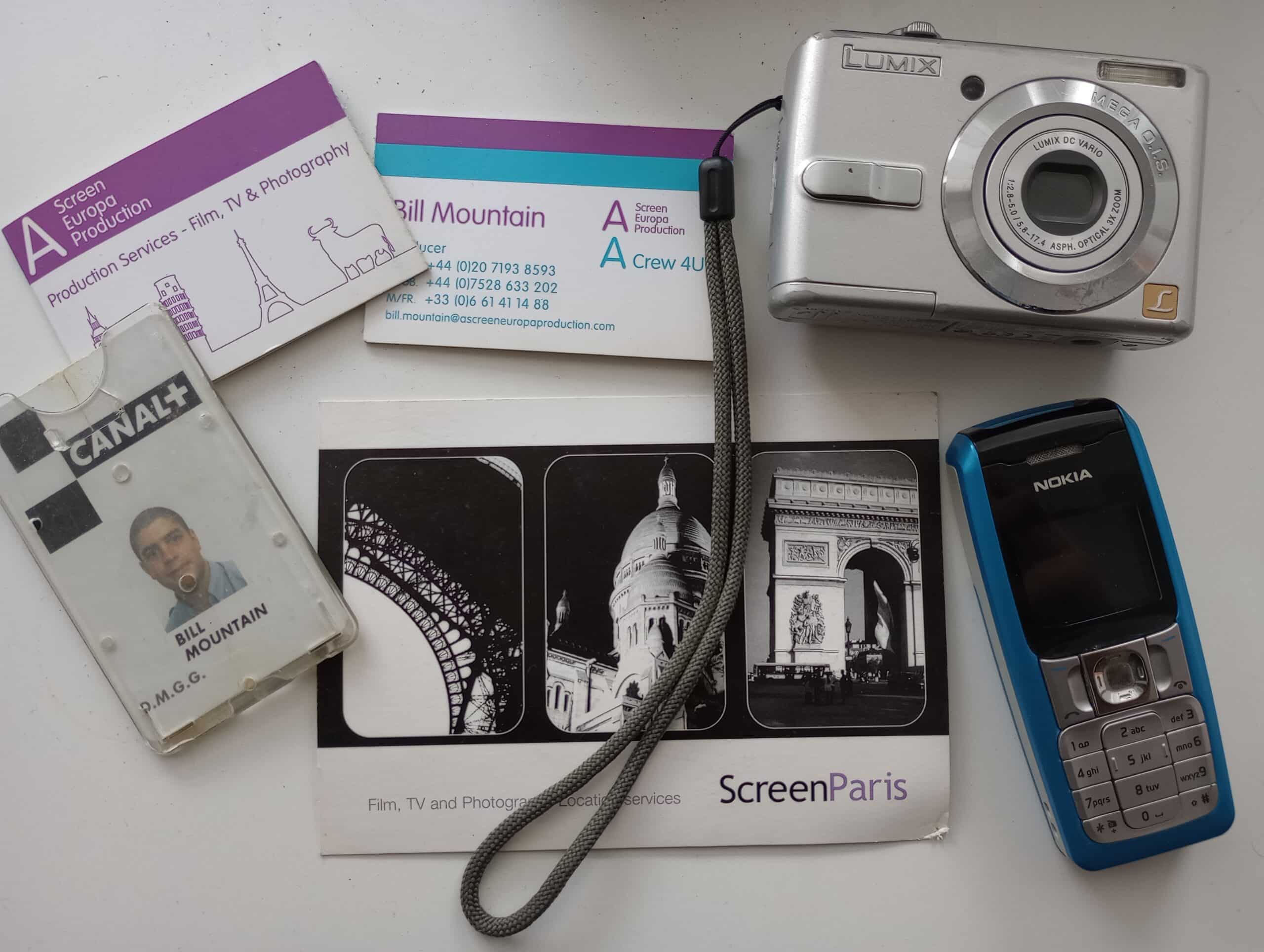 Here's how we came to be.
Are you snug as a bug in a rug? Well, you should be. Because it's storytime. Yay!
Our story starts with Bill, way back in 2003. We know, he looks far too young. But, these are the facts.
Anyway, Bill was working his little socks off in a studio flat in Paris at the time. He was the buyer for a TV station called Canal+. But, it just wasn't his calling, y'know?
Bill was part of a video club, and he'd recently been working on a pretty basic film. Then came the lightbulb moment. Ding.
What if Bill set up a business offering production services?
He got to work immediately, and started his own website under the title 'ScreenParis'.
Then he forgot all about it.
But a few weeks later, the phone rang. Then it rang again. And again. And again. In fact, it hasn't stopped ringing since.
One thing led to another, and before long, Bill's little production services company evolved into the successful business it is today.
Now, Bill and his team supply production crew all over the world.
Our team
click on our names for some more about us!
Get started!
Get your free crew quote now
It only takes 1 minute, we'll do the rest…